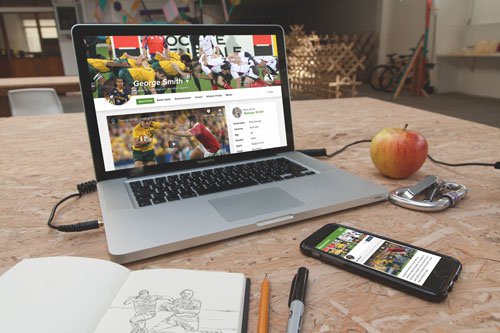 You might be a runner, baseballer, basketballer, netballer, footballer, cricketer, dancer or walker: whatever your activity is, be proud!

Showcase your achievements to the world.

Your sporting world now includes extended family, friends, coaches, clubs, managers, codes, sponsors, educators & recruiters from all over the globe.

Show off your achievements and compete with your mates.

Create your profile now to show your family and friends.